Our plans in summary are for: 


  7 small-medium sized business units, providing over 28,000sqm of employment space


  The tallest buildings will be 15m at their highest point


  The scheme will incorporate active and passive electric vehicle (EV) charging


  High quality ancillary offices and staff welfare facilities


  Extensive landscaping and planting, including a boundary buffer to minimise impact on our neighbours


  Major improvements to the Carshalton Road / Goat Road junction, with a new roundabout funded by the development


  The scheme will be targeting a BREEAM rating of 'Excellent'


  New pedestrian and cycle connections on Drake Road
The existing buildings are inefficient and in a poor state of repair. Redevelopment will deliver modern, sustainable, fit-for-purpose space that creates new job opportunities – including apprenticeships.
We are also proposing improvements to the Carshalton Road / Goat Road junction and are in discussion with the local authorities and landowners. This should improve wider connectivity in the area for cars and pedestrians.
The boundary of the site will be improved with new green planting: making the site more attractive and providing better screening for neighbours.
Below you can see some CGIs of how the completed development could look.
You can see some views of the development from the surrounding area.

Access and parking
Below is a plan showing how the access road through the site and the parking spaces will be arranged: 


  Parking will be provided for every unit with disabled bays near the office entrances


  20% of the spaces will be fitted with electric vehicle charging points, with additional passive provision proposed


  We're making sure our car park caters for the requirements of shift changes and the needs of workers and visitors


  We will also provide cycle parking, plus spaces for larger and adapted bicycles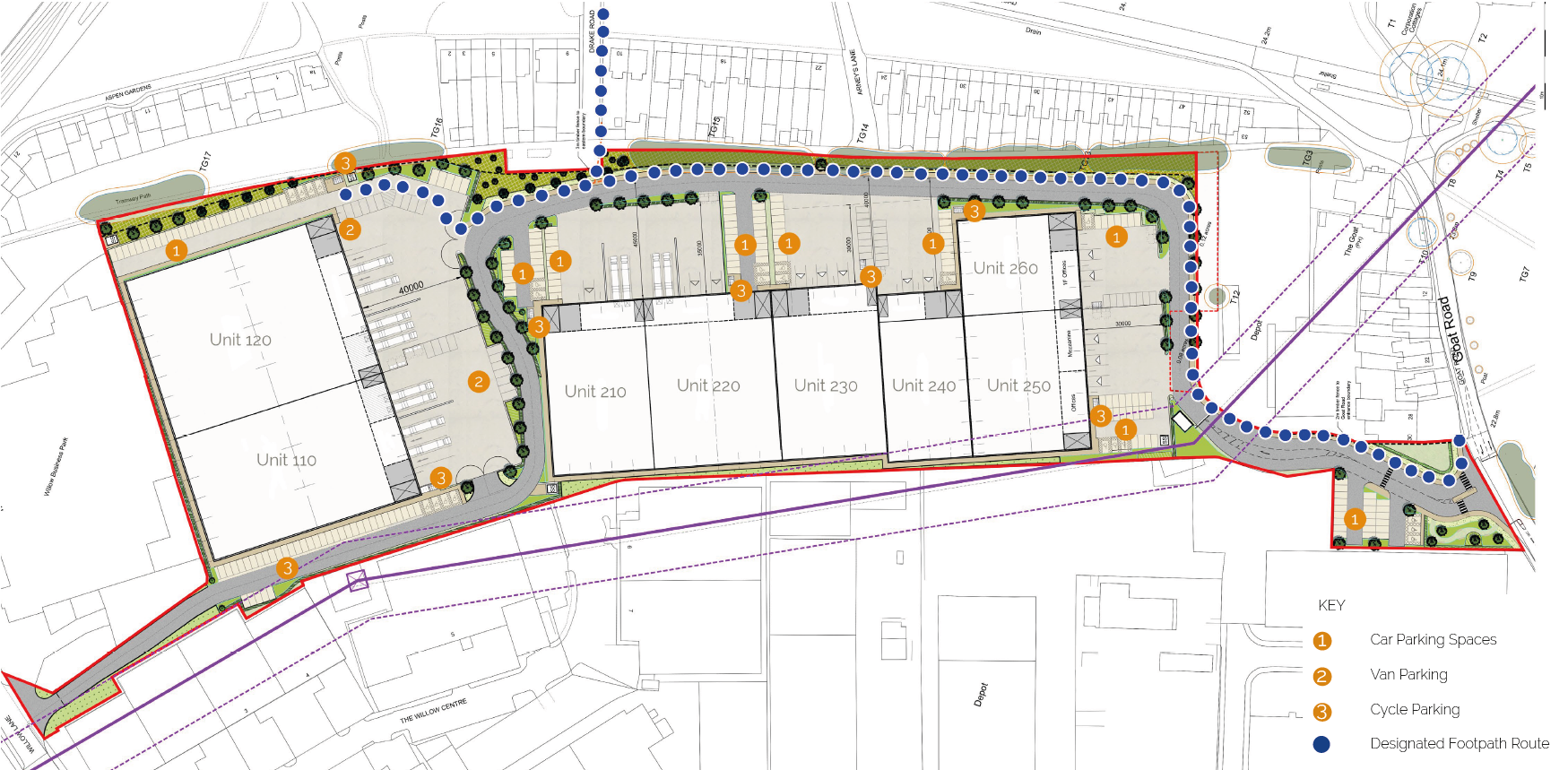 Junction improvements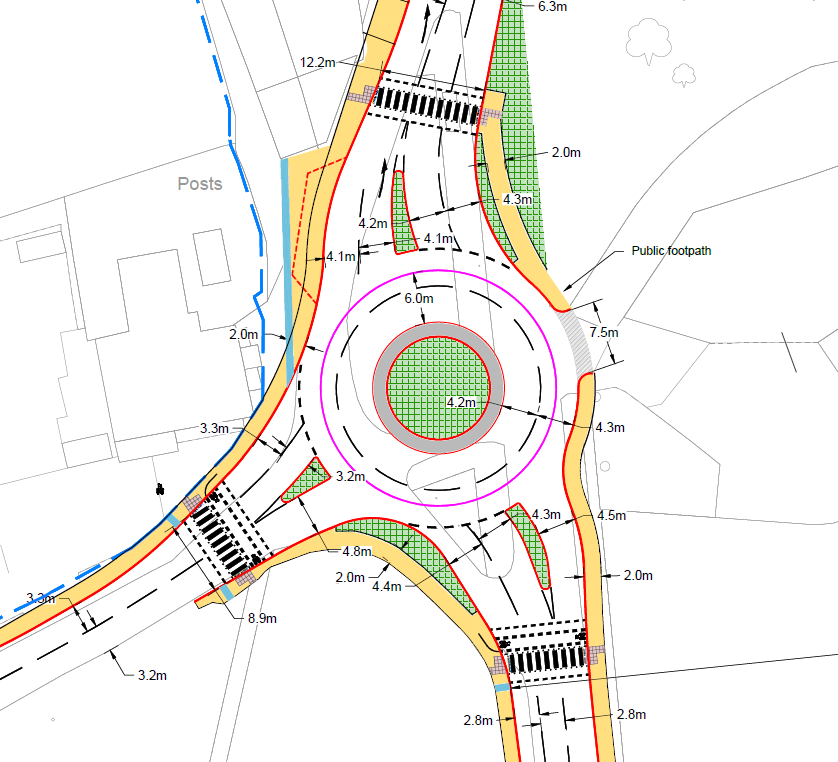 Our initial traffic modelling work has identified the potential for improvements to the Carshalton Road / Goat Road junction, to support the development and improve flow in the wider traffic network.
We are still in discussion with the relevant local landowners, but our concept plan below shows how a new 3-arm roundabout could work.
The detailed design of the roundabout will be subject to ongoing discussions with the highways departments of both Merton and Sutton.
The roundabout is designed to standard and can accommodate all vehicle types. It will provide zebra crossings on each arm to help enhance better pedestrian access to the existing bus stops.
There is also the potential for a new piece of public art on the 'island' of the roundabout, creating an attractive focal point for people coming into Mitcham.